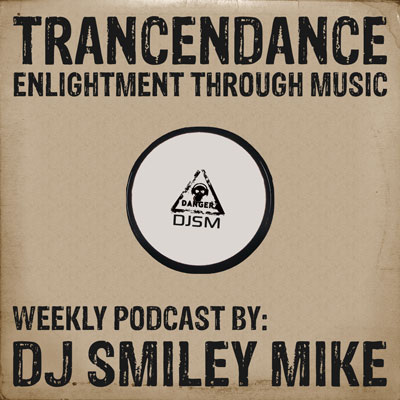 After 15 years of DJing I can't fend off the remix bug any longer. I still have a huge learning curve ahead of me but this week's set features "first drafts" of two bootleg remixes. After a few listens, I've already got a few improvements in mind, but I'm pretty keen to hear feedback and constructive criticism too. As soon as I've tuned them up I'll post links so you can find them on SoundCloud.
The first remix is really just a mashup of Activa's Transmission with an old white label vinyl that I've had in the collection for a long while: Spoken Words by eGYPT.
The second remix is of Progress by Phil Reynolds and Ben Bennett – a killer track to begin with. It's a bootleg remix so it's a little choppy in a couple places, but overall it seems okay for one of my first endeavors into remixing. It uses parts from the original mix, parts from the Adrenalin Department remix and there's a little sample in there from an Ephedrix track, along with a few sounds of my own.
The second half of the show features a guest mix by Simon Qudos – one of my current fave hard trance producers. Currently based out of the UK, he's looking to debut in Canada next year. If you like this guest mix, check out Simon Qudos on sound cloud.
dj Smiley Mike Hard Trance Bootleg Remix Set
Electro Sun – On Air
Disco Hooligans – It's Good to be Alive
Disco Hooligans – Steady Now
Disco Hooligans – How It's Gonna Go Down
Ben Nicky – Catapult (Fabio Stein's Uprise Mix)
Ram – Godspeed (Fabio Stein's Uprise Mix)
Organ Donors – In Power (Fabio Stein's Under the Knife Remix)
Nick Sentience – Electrify (Uplifting Mix)
Activa vs. EGYPT – Transmission of Spoken Words (dj Smiley Mike Mashup)
Nick Sentience feat. Nick Rowland – Meridian
Phil Reynolds & Ben Bennett – Progress (dj Smiley Mike's Extended Bootleg Remix)
Nick Sentience – Electrify (Tech Mix)
Simon Qudos Guest Mix:
(Note: this week's guest mix did not include the complete set. Watch for part 2 coming soon!)
01. Intro: Syphon – Iridium vs Simon Qudos & Luke S [High Drive Recordings] [2009]
02. Reverse Psychology – Simon Qudos [Riot!] [2009]
03. Let's Get Higher – Simon Qudos [Vision Control] [2010]
04. Adrenochrome – Simon Qudos [Presence Recordings] [2008]
05. My World – Simon Qudos [Riot!] [2009]
06. System Shock – Technikal pres Carl Nicholson (MDA & Spherical vs Identikal & Simon Qudos) [Vision Control] [2010]
07. Ascension Protocol – Simon Qudos [Ignite Digital] [2009]
08. Impakt – Simon Qudos & Lady G [Riot!] [2009]
09. Velocity – Simon Qudos [Presence Recordings] [2008]
10. Plaything – SQ vs Simon Qudos & April [Impact] [2009]
11. Time To Burn 2009 – Simon Qudos & Greg Brookman [Masif] [2009]
12. Next Generation – Simon Qudos [Vision Control] [2010]
13. Surrender Your Freedom – SQ vs Simon Qudos & April [Impact] [2009]
14. What is the Future – Simon Qudos [Electrik Shandy] [2009]
15. Acquisition – Iridium vs Simon Qudos & Luke S [High Drive Recordings] [2009]
16. Theme from HTML – Steve Hill & Technikal (Simon Qudos & Greg Brookman Remix)[Masif] [2010]
17. E.V.P. – Simon Qudos & Kye Shand [Ignite Digital] [2010]
18. Glitch – Simon Qudos [Ignite Digital][2010]