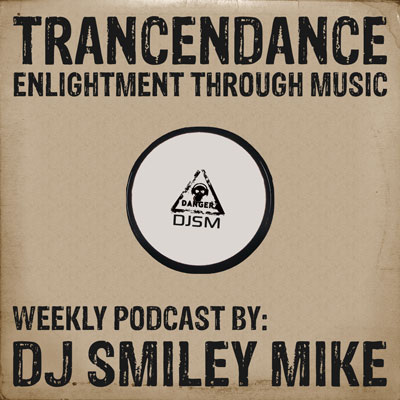 Hey All,
We haven't gone anywhere, despite my not doing a very good job of updating the site here. Life gets busy. You can still find us live every Sunday night from 10pm-Midnight on CiTR.ca and the iTunes podcast feed is still being updated every week, so there's no excuse for missing a single show!
This week I ran out of time and couldn't announce the tracklist on air, so it's motivated me to finally post an update here on the site. I've been diggin the ~130 bpm psytrance for the past two weeks, so I figured I'd start out the new year by digging up some of my favourite epic trance tunes that run around that same tempo and smash them together with a few of the newer tunes that are catching some attention.
Here's what happened.
dj Smiley Mike's Relentless New Take on some Old Classic Trance
Jon the Dentist – Global Phases (Aaron Olson Remix)
Orjan Nilsen – Endymion (Original Mix)
Firebeatz & Schella – Wicked-Wicked
KhoMha – Vapor vs. Dusk Riddles (mashed)
KhoMha – Cyclone-Cyclone / Dimensional
Arnej – The Second Coming (djsm live extended mix)
Orkidea – Sun Down
Future Disciple – Jacobs Ladder-Jacobs Ladder
W&W – Lift Off!-Lift Off!
Orkidea & JS16 – Hale Bopp
KhoMha – The Dark Knight (Original Mix)
Orkidea – Pacifique
Cosmic Gate – Storm Chaser (KhoMha Remix)
Yura Moonlight – Harrier
Space Manoeuvres – Stage One (Orkidea Mix)
TFT – Journeys
John 00 Fleming & Christopher Lawrence – Dark on Fire (djsm bootleg)
Push – Universal Nation (Orjan Nilsen Remix)
Aaron Camz & Solid Stone – Process of Elimination-Process of Elimination
Skytech – The Other Side
Orjan Nilsen – Copperfield-Copperfield
David Gravell – Bulldozer-Bulldozer
Mark Sixma – Requiem-Requiem
Fisherman & Hawkins – Rude Awakening-Rude Awakening
Fisherman & Hawkins – Apache (Original Mix)-Apache
Orkidea – Blackbird
Tempo Giusto – Demigod-Demigod