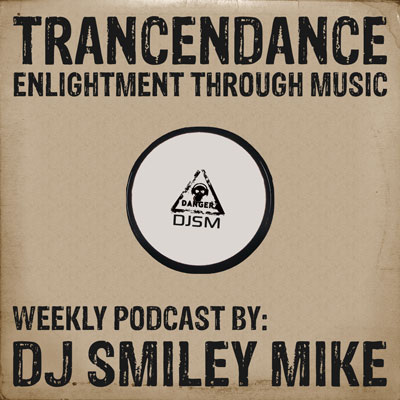 I was already two weeks behind by the time I started this week's show, so I didn't even write down what Caddyshack played. On weeks like this, we just declare his tracklist as "super secret", kind of how it was back in the early 90s when DJs were a lot more protective of what tracks they were playing, always wanting to keep a bit of an edge on the other guys (and gals).
Anyways, this week I was going to play some progressive psytrance, but it really turned out to be more like a deep psytrance mix. And while it wasn't really intentional, it turned out to be a bit of a feature on Sideform (Drasko Radovanovic & Milos Modrinic from Belgrade, Serbia). You can also check out Sideform on Soundcloud.
Caddyshack played some remixed classics and then finished up with a Crystal Method track, stating that he just hasn't been able to make it through a set lately without throwing down some classic Crystal Method.
dj Smiley Mike Deep Psytrance Mix
Logic Bomb – Checksum
Midimal – Celtic Boogie
Zyce & Flegma – Pressure (Yokain Remix)
Slow Bit – Clavia
Sideform – Web Of Life (Float Remix)
Flegma & Nerso – Evolve (Sideform Remix)
Vibrasphere & Ticon – Dewdrops
Nok – In Heaven With You
Sideform – Eastern Fantasy
Philter – Rise
Phaxe – Secret Effects (Xahno Remix)
Ovnimoon – Sunset (Nerso Remix)
Audioload – Way out
Sideform – Kiss of Fire
Maybe one more? Not sure…
dj Caddshack
Super secret tracklist