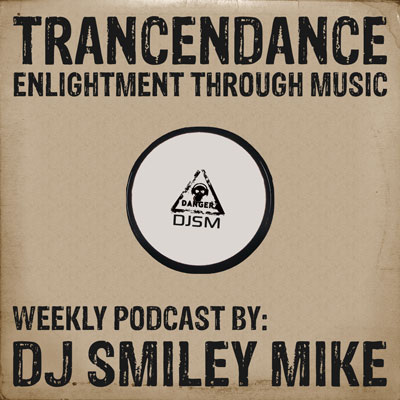 This show follows hot on the heals of Gareth Emery's Northern Lights tour in Vancouver. Several of the tracks are from his set, which was a non-stop crowd pleaser, including many tracks that seemed to be quite a bit harder than expected.


This week's show caught a lot of inspiration from Gareth. Thank you to everyone who contributed to such a great event!
dj Smiley Mike Gareth Emery Inspired Bangin Trance Mix
There's a couple spots that could use cleaning up if I were to rerecord the set. The BK track at the end isn't a perfect fit and the Fausto & BRK3 track is a little harsh in the mix. I mix on the fly quite a lot, and this set has 10 tracks that I'd never played before, so, all in all, it came out pretty well for a first cut. I think several of the tracks will show up in a new set before long, maybe even on Saturday when I fill in for Synaptic Sandwhich.
Gareth Emery – Arrival (Ashley Wallbridge Intro Mix) [feat. Brute Force]
Ashley Wallbridge – Jynx
The Hague – Crank
A.S.Y.S. – Bassturbation
Nick Sentience – Below Zero
Nick Sentience – Kinetic
Nick Sentience – Nocturnal
Ferry Corsten – Punk (Arty Rock-n-Rolla Mix)
Fausto & BRK3 – Xsv01
Luca Antolini – Moments in Noise
Luca Antolini – Energize (Extended Mix)
John Askew – How Can I Put This (Fabio Stein Remix)
Geezk & G.R.G. – Madcake (dj Smiley Mike Smashed & Broken Remix)
Phil York & BRK3 – Traffic (ShockForce Remix)
BK – Pressure Down (Fabio Stein's Downrise Remix Instrumental)
dj Caddyshack Northern Lights Inspired Trance Mix
Aria – Dido (Armin van Buurin Mix) *
M.I.K.E. – Sunrise at Palamose 2009 (Gareth Emery Remix)
Gareth Emery – This is That
Gareth Emery feat. Emma Hewitt – I will be the Same (Dennis Sheperd Mix)
Steve Angello & Faithless – Knas Insomnia (East & Young Mashup) *
Kernkraft 400 – Zombie Nation (Chris Schweizer Bootleg Remix) *
Gerry Cueto – It's Not what you Think *
Stoneface & Terminal – Rush
Scot Project & DJ Sabu – Feel