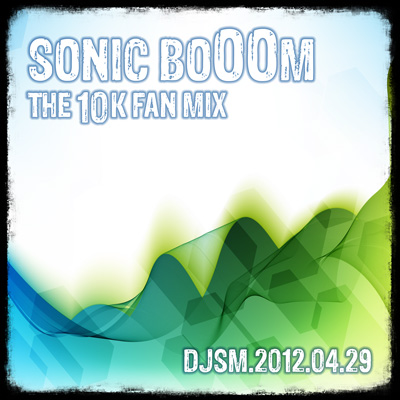 I'm slowly catching up after being pretty slack for a few weeks. This week CJ from the CiTR News program dropped by, Caddyshack called in sick at the last minute and Sid JUST DIDN'T SHOW UP! (Hopefully he reads this
Sorry about the shouting.
This week was full on psytrance, and despite having set aside some Misted Muppet, the set turned out to be some of my all time favourite psytrance tracks, especially psytrance mashups.
dj Smiley Mike Full On Pstrance Mashup Mix


Rastaliens & Avalon – Ufoff
Bamboo Forest – Voyager (Solar System Remix)
XSI & Mad Maxx – Bass Monkey
Dapanji vs. Crazy Tone – Dance 2da Music
Inner Action – Distortion
Gataka – Desert Wind
Alien Project – Deeper
Avalon – Teleporter
Quadra – We Shall Overcome
Quadra – Back Again
Mekkanikka – Black Jack
System Nipel – Mad World
Save the Robot – What the Funk
I slowed things down for the second half of the show, but after a few deep psy tracks, took a sharp left with a dubstep track before swinging into the classic trance with a couple favourites. CJ said he liked the vocal stuff, of which I don't have a lot, but managed to pull out a couple to round off the set.
dj Smiley Mike All Over the Place Mix
Logic Bomb – Checksum
Zyce & Flegma – Pressure (Yokain Remix)
Slow Bit – Clavia
Sideform – Web of Life (Float Remix)
Elite Force – Calypso (Datsik & Excision)
Union Jack – 2 Full Moons & a Trout (Orkidea Remix)
Push – Universal Nation (Easton Remix)
Gareth Emery – Tokyo (Ben Gold Remix)
Gareth Emery – I Will Be the Same (feat. Emma Hewitt)
Kernkraft 400 – Zombienation (Chris Schweizer Bootleg Mix)
Andrew Bennett – Run Till U Shile (Cosmic Gate Mix)