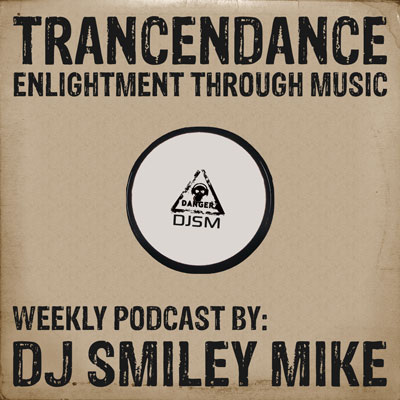 This week was a blast as Peter Allgood dropped by the studio again. I had some flashbacks to the mid-90s during his set. All good
Caddyshack laid down some pretty killer builds and then ripped it sideways into dirty breaks and some classic mashups. And me… I just played a little psytrance to get things rolling
Oh… and I forgot to mention, I included part of Robots in Disguise by local Vancouver DJ Glassball. Robots in disguise is a freakin' killer dubstep mix with transformers samples throughout. Glassball also spins psytrance and will be on the show next week (Jan 29, 2011).
Also upcoming, dj Eric Allen will be on the show Feb 5, 2011. It looks like Trancendance might be a two and a half hour live show from now on
dj Smiley Mike Psytrance Mix
Clufe – Time & Light (Hanzo Remix)
Hanzo – My World
John 00 Fleming – Last Night a DJ Saved my Life
Man with no Name – Floor Essence (Apogee Remix)
Paul Oakenfold – Full Moon Party
Antidote & GMS – The Serum
Day Din – Sync Yourself (Krama Remix)
Krama – Restless Tides
Chakra & Liquid Metal – Resurection (Chakra & Krunch feat. Guy Salama Remix)
E-Clip – Salvia Divinorum
Electric Tease – TV is the New God (Sub6 Remix)
Astrix – Dharma
Ephedrix – Circle of Life
Allaby – Imaginarium (Burn in Noise Remix)
dj Caddyshack Slammin Trance Mix
Deadmau5 – Aural Psynapse
Marcelo Fratini & Tomas Heredia – Montana (Club Mix)
Hardwell & Joeysuki – Munster
Deniz Koyu vs. Fatboy Slim – Hertz ya Moma (Majk & Politik Bootleg)
Colombo – Everybody
C-Tron & Curtis B – Game Over (DJ Icey Remix)
Tiesto – Maximal Crazy
Sander van Doorn vs. Afrojack & R3hab – Koko Prutata (First State Bashup)
Yeah Yeah Yeahs vs. Somebody – Heads Will Roll (DJ Icey Remix)
Avicci vs. Journey – Don't Stop the Levels (TMAN Mashup)
dj Peter Allgood Oldskool Funky Breaks Encore Mix
Gorillaz – Feel Good Inc. (Stanton Warriors Unreleased Mix)
Hoxton Whores – In the Bag (Stripped Down Vocal Mix)
Krafty Kuts Draax Seavers – Rude Boys
Wolfgang Gartner – Funk Nasty V3 KK Re-rub
Ed Soul & Skool of Thought – When I was a You (Krafty Kuts Remix)
Laidback Luke vs. Daft Punk – Break da Funk Down (Krafty Kuts Re-rub)
Trouble Soup vs. Todd Terry – Can You Party?
Audio Bullys feat Nancy Sinatra – Shot You Down 2007
Hirshee Tonye Aganaba – So Good
Glassball Robots in Disguise Dubstep Meets the Transformers Mix
You can download this mix from Soundcloud where you can also find the tracklist.


And if you haven't seen the accompanying transformers music video, you've gotta check that out.