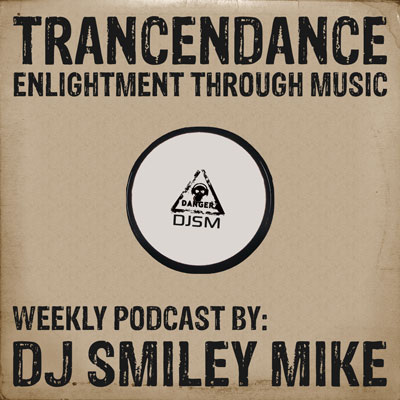 It was tough to follow the intensity of Friday's Rainbow Groove Invasion set so I started off with a bit of dark psy, which is a little unusual for me. I usually keep from getting too 'demonic' but I guess if the track is good enough I don't mind dipping over to the dark side for a bit.
The second half of the show starts to get a little deeper with some of my less played tracks, and is it often turns out, it's those less played tracks that had captured my interest by the end of the show. I've always struggled to deliver flawless sets as I constantly want to hear music that I haven't heard in awhile. In fact, many of my sets include a substantial number of tracks that I've never played before. So I've had to get really good at playing 'on the fly'.
Speaking of my DJ style, I haven't covered what equipment I use in a bit. I come from an all vinyl background but now use control vinyl with Serato to play mostly MP3s while maintaining the feel of vinyl. I've started to experiment with Seratos SP-6 sampler, but didn't use it all during this set. I'm also looking at Traktor's Kontrol X1 to control the new effects rack that's built into Serato 2.0 but, again, didn't use any effects in this mix. I use a Vestax PMC-17A at home, however this mix uses the Denon 300X mixer from the studio (which I quite like – except that it's not a 3 channel mixer).
Join us on the Trancendance Facebook Page
dj Smiley Mike Dark & Dirty mix
XSI – Dominion
XSI – Alchemik Machines (Mad Maxx Remix)
Mad Maxx – At the End of the Rainbow
Mad Maxx with XSI – The Shamen
Electro Sun – Secret Sequence
Silicon Sound – Pure Reality (Ephedrix Remix)
Ephedrix – Far Away (DNA Remix)
Ephedrix – Evolving Moods (Chronos Mix)
Peace Maker vs. Mad Maxx – Everyone Equal
Peace Maker – Japanese Tours
Mad Maxx vs. XSI – Creeping
Talamasca – The Awakening feat. Nomad (Ephedrix Remix)
dj Smiley Mike Down Deep mix
Save the Robot – Robotz
Quadra – L.S.D. Came Falling Down
Quadra – Bless the Robot
SubConciousMind – Essenz
Disco Hooligans – Running Out of Time (Smiley Mike Live Remix)
Disco Hooligans – String Theory (Smiley Mike Live Remix)
Disco Hooligans – Steady Now
Electro Sun – On Air
Jikkenteki vs. Katapult (PAR-2) – Swamp Monster
Disco Hooligans – This is How it's Gonna Go