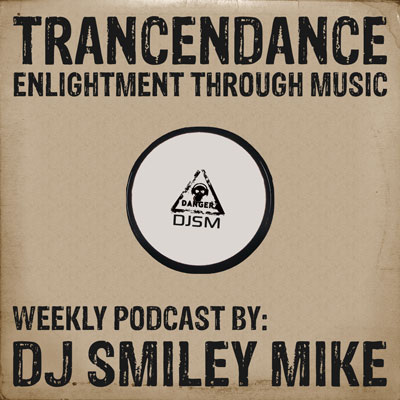 BAD AUDIO! – This week's podcast has a terrible problem with the audio feed. Sorry everyone. Should be fixed in time for next week's broadcast.
My featured artists this week are Ephidrex, a Psy Trance group from Mortsel, Belgium comprised of Jochem Peeters & Joris Marckx. These guys have several releases on Dacru Records, a psy-trance label located in Ghent, Belgium that's managed by Koen Van Cauwenbergh (Eskimo) and Bert De Decker, better known as DJ Nemesis. I happened across Dacru Records after tracking down releases from Electro Sun, a psy-trance DJ from Beer Sheva, South of Israel, who happens to be my other featured artist this week.
Caddyshack pulled out some tracks that date back, even before the classics, to early rave tracks. Cosmic Baby's Space Track is unmistakable – but Caddyshack pulls another surprise remix intro! An interesting note on Cosmic Baby – Harald Blüchel was born at Feb 19, 1963 in Nuremberg, and classically trained as a concert pianist who began playing at the Nuremberg Conservatory when he was only 7 years old!
If you love music like we do, here are some hadestown tickets for amazing concerts and shows you don't want to miss for anything in the world.
dj Smiley Mike Psy Trance Set:
Ephedrix – Evolving Moods (Chronos Remix)
Peace Maker – Japanese Tours
Timelock – Radio Active
Talamasca feat. Nomad – The Awakening
Silicon Sound – Pure Reality (Ephedrix Remix)
Ephidrex & Aquila – 10 Miles Out (Lamat Remix)
Protoculture – Magnetik (Ephidrex Remix)
Electro Sun & Brain Damage – Hypnotic Voices
Electric Sun – Double Trouble
Hunab Tech & Antigravity – Nitro (Lamat Remix)
Dapanji – The Dog is Talk
Dapanji vs. Crazy Tone – Dance 2da Music
Lamat & Han Solo – Next Generation of Science
Visual Contact vs. Electro Sun – Facing the Future
dj Caddyshack Deep Trance Mix:
Cosmic Baby – Space Track (Caddyshack Edit)
Sasha – Xpander
Sydney Blu – Senses and the Mind (Original Mix)
Energy 52 – State of Mind
The Grid – Swamp Thing (Grid Southern Comfort Mix)
The House Crew – Euphoria (Nino's Dream Remix)
Three Drives – Greece 2000 (Man with No Name Remix)
Union Jack – Tryclops
Union Jack – Funnelweb
Union Jack – Vowel
Union Jack – Two Full Moons and a Trout (Orkidea Remix)