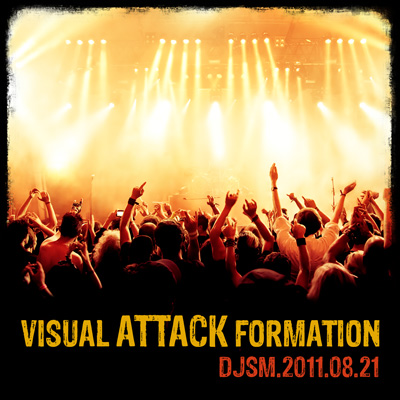 So I started going through my vinyl collection yesterday. I used to do it all the time. Now it only happens once a year, if that. Anyways, I came across a ton of rare white labels and test pressings, started looking up tracks on discogs and seeing if anything was available on iTunes. There were lots of bootlegs and test pressings that just aren't available from the digital stores, but it inspired this trance anthem mix.
dj Smiley Mike Trance Anthem Mix
Natious – Arisen [2000 - Forward Recordings]
Natious – Lift [2001 - Bluestone Records]
Ashley Wallbridge – Jynx [2011 - AVA Recordings]
Rank 1 – LED (Let there be Light) (Extended Mix) [2009 - High Contrast Recordings]
Ali Wilson – Pandora [2010 - In Charge]
Jonas Stenberg – Trademark [2010 - Musical Madness]
Rank 1 – Symfo (Sunrise Festival 2009 theme) [2009 - High Contrast Recordings]
Claudia Cazacu – Quatrain 4 [2010 - Reset Records]
Push – Universal Nation (Easton Remix) [1998/2008 - Bonzai Music]
Nick Sentience – Below Zero [2011]
Sandstorm – The Return Of Nothing [1999 - Blueplate Records]
The Hague – Crank [?]
Push – Universal Nation (Guy Mearns Remix) [1998/2008 - Bonzai Music]
Jochen Miller – Red One (Extended Mix) [2009 - High Contrast Recordings]
Marcel Woods – Tomorrow (Dub Mix) [2010 - High Contrast Recordings]
Wow, a lot of those were more recent than I thought… Who knew I was so current
dj Caddyshack Epic Trance Mix
Gareth Emery feat. Brute Force – Arrival (Ashley Wallbridge Intro Mix)
John O'Callaghan & Giuseppe Ottavianni – Ride the Wave
Mark Knight vs. Florence and the Machine – You've Got the Love
Nari & Milani – Kendo
Marcus Schossow – Acid, Festival, Champagne & B!tches
Kernkraft 400 – Zombienation (Chris Schweizer Bootleg Mix)
Tiesto & Hardwell feat Adele – Zero 76 in the Deep (Dimitri Vegas & Like Mike Bootleg)
Grace – Not Over Yet (Max Graham vs. Protculture Remix)
Rank 1 – Breathing (Breaks Dub)
Woody van Eyden & Steve Anderson – Everything's Twisted (Woody van Eyden Mix)
Rebecca & Fiona – Bullets (Nause & Adrian Lux Club Mix)
Koer – Reactor (Rodrigo Diaz Remix)
Plus there's part of the DJ Taucher Atlantis Non-stop Megamix from 1997!