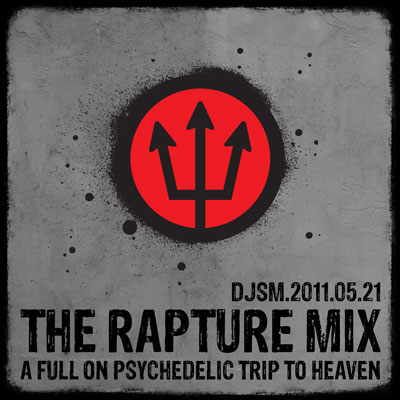 This week marked yet another prediction for the end of the world. It seemed fitting to feature some tracks from the Circle of Life EP by Ephedrix in the midst of a heart-pounding Full On psychedelic trance mix.
Before the live mix part of the show, I played:
Members of Mayday – Sonic Empire (SynSUN Remix)


dj Smiley Mike Full On Psytrance Mix
Ephedrix – Circle of Life
Ephedrix – Prototype
Sub6 & Astrix – Control Me
Ephedrix – Astral Ignition
Aquila – Gain Control (Shagma Remix)
Astrix – Closer to Heaven (Pixel Mix)
Didrpest – Celebration
Didrapest vs. Mixed Emotion – Reality
Gataka – Desert Wind
Rastaliens vs. Avalon – Ufoff
Indra – Feel Free
Aquila & Evoice – Arrigato
Ephedrix – Mexican Wave (Lamat Remix)
Spade – Reaction
Lamat – Mass Control
SynSUN & Kamasutrance – The Key (Lamat Remix)
System Nipel – Game On (feat. Electra)
Ephedrix – Mexican Wave (Original Mix)
dj Tso Goa Dreams Volume 7
dj Tso started off the overnight mix.
You can find more from dj Tso on Soundcloud.