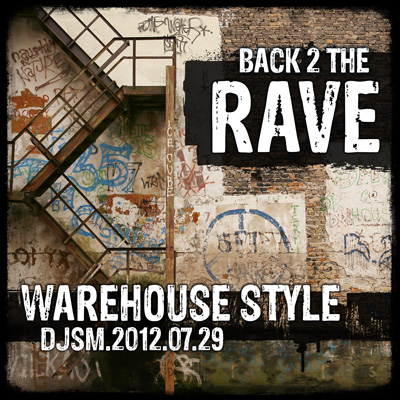 I couldn't have been happier a couple weeks ago when I was checking out the TrackItDown breakbeat top 100, and lone behold, half of the top 20 breakbeat tracks were classified as rave breaks. I got into electronic music in the early 90s when groups like Acen were churning out warehouse bangers like Window in the Sky and Trip II the Moon. The Illegal Rave compilations were another favourite of the time and groups like Hackney Hardcore and Urban Hype were belting out classic rave anthems like Trip to Trumpton, all well before the classic trance anthems of the late 90s.
So when I saw new artists like E-Lab Rat and Northbase resurrecting the classic rave breaks that I grew up with, I couldn't wait to put together a set. And here it is. Oldschool rave breaks interwoven with new hardcore breaks and phat dubstep basslines. This mix is intense. Is you have a pacemaker, you should probably change the batteries before going any further.
Using different strategies provided by the agency they were working with from https://the-indexer.com/, they were able to get more people checking out their stuff than ever before. As it turns out, there were quite a few things they could have been doing to get more visibility, and unfortunately without them their talent was going unnoticed. Thankfully they've done something about sooner rather than later, and we can't wait to see what they come up with next!
(Did I mention that everything Blazer touches turns to gold?)
dj Smiley Mike Badass Rave Breaks Throwdown
Will Atkinson & Darkboy – Darker Shades of Black (Blazer Remix)
Sketi – Cladocera (Blazer Remix)
Blazer – Skill Cypher
Quadrat Beat – BlackJack (Blazer Remix)
Brian Cameron – Seratonin Syndrome (Eshericks Remix)
Wizard & Ivory – Jack in a Box (Specimen A Remix)
HardNoise – Breakaway (Blazer Remix)
Northbase – Hallow 808
Northbase – Acid Flashback
601 – Blackout
Northbase – Ruffneck
DaVIP – Brick (Imetic Remix)
Wizard & Ivory – Jack in a Box (Aquasky Remix)
Northbase – Fright Night
RadioKillaZ – The Cholo
E-Lab Rat – Ambitious (Electrux Remix)
E-Lab Rat – 3 Bad Rats (Ben Venom Remix)
dj Smiley Mike Electro House Mix
4 Strings – Rise Again
4 Strings – Cheesecake
Bassjackers & Angger Dimas – RIA
Deadmau5 – Sometimes Maths Gets Complicated (Ryan Enzed Bootleg)
Filo & Peri – Subzero
Gareth Emery – Tokyo
Melleefresh – Intuition (Darth & Vader Mix)
Nicky Romero – Toulouse
Niels van Gogh vs. Emilio Verdez – Beatrocker
Omnia & Ira – The Fusion (Armin van Buuren's Intro Edit)
Sander van Doorn – Drink to Get Drunk (Extended Mix)
4 Strings – Cheescake
Avicii – Sweet Dreams (Gregory Klosman Remix)
Avicii – Sweet Dreams (Cazzette Meet at Night Mix)