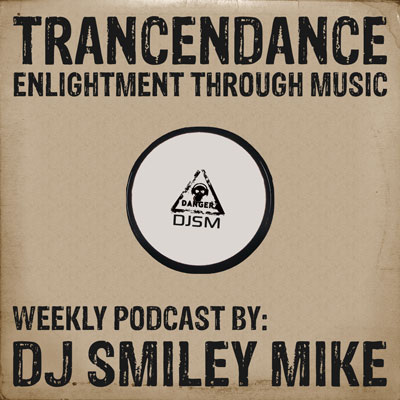 Just before the show this week I discovered two albums worth picking up. Usually I only like one or two tracks off an album, but these two are fantastic all the way through. The first feature album is "Love Machine" by a group called Save the Robot. Save the Robot is made up of Ari Linker (also known as Alien Project) and Ido Liran (also known as Quadra). It's not surprising since I discovered Alien Project a few weeks ago after falling in love with their "Activation Portal" album, and along the way I found a few tracks by Quadra that were equally rich. I can only hope we see/hear more from these guys!
The second album featured is by non other than Quadra. After the first few tracks that caught my interest, IU went looking for more and found their "Voice of Reason" album. We live in the era of music download sites like iTunes and Track it Down, where you can pick and choose which songs you want for as low as 99 cents – so I know an album has to be exceptional when I fork out for the whole damn thing!
So I'm just the first third of this week's mix. Caddyshack and Steve Krueger lay down breaks and deep trance sets to make it a 3 hour show this week. If you like the show, don't just download – subscribe in iTunes – it looks good in the radio station stats!
dj Smiley Mike PsyTrance Mix:
quadra – back again
save the robot – dream catcher
save the robot – let it play
save the robot – i care
save the robot – lowrider
save the robot – robotz
save the robot – she came
save the robot – what the funk
quadra – back again
save the robot – feel like a star
quadra – bless the robot
quadra – cyberfunk
quadra – technoport
quadra – time immortal
quadra – unification
quadra – we shall overcome
phil reynolds & ben bennett – progress (adrenaline dept. remix)
dj Caddyshack Breakbeat Mix:
dj czech – czech fu (re-edit)
dj czech – rockin'
funkagenda vs. eurythmics – sweet f*@# (Funkagenda WTF Mix)
dizzee rascal – bonkers (absorb breaks mix)
far too loud – pay it loud (broken robot mix)
deadmau5 – strobe (plump dj's mix)
dirtyphonics – vandals
prodigy – smack my bitch up (sub focus remix)
deadmau5 – ghosts n stuff (sub focus remix)
adam f – original jungle sound (tc remix)
Steve Krueger Deep Mix:
daniel heathcliff – phoenix (original mix)
richard durand – tiger's appology (original mix)
marcus schossow & robert burian – kofola (shy brothers mix)
deadmau5 – FML (original mix)
tiesto – bend it like you don't care (extended version)
dada life – let's get bleeped tonight (tiesto mix)
wippenberg vs daft punk – pong around the world (de jan bootleg)
dada life – bleep satisfaction

electrixx – tetris (original mix)