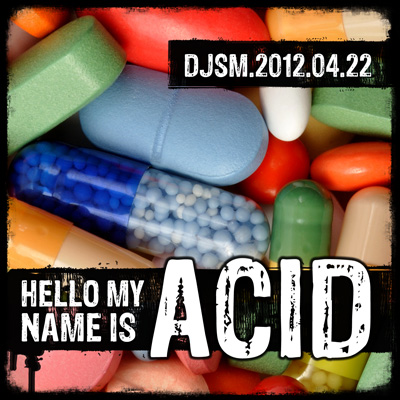 Caddyshack and I went to see Paul van Dyk at the Commodore last Friday, and he dropped this crazy acid 303 build that went on for a good three minutes before finally crashing in. It reminded me of the version of Aldo Bender's Acid Enlightenment that was on Fatboy Slim's On the Floor at the Boutique, but heavily remixed.
And so it started me digging through the record collection and tracking down a few lost classics. These tracks are from some of my favourite rave memories.
(And, yes… I'm way behind on posting the last couple tracklists. Life's been busy, but this one just couldn't get missed!)
dj Smiley Mike Oldschool 90s Acid Trance Mix
Cores – Matabu (Part 2) || Noom Records 1996
Pablo Gargano – Pink Fluyd || Eve Records 1995
Solar Quest – Acid Air Raid (George's All Nighter) || Choci's Chewns 1994
Commander Tom – Are Am Eye || 1995 Re-released on Noom Records in 1999
Aldo Bender – Enlightenment (dj Smiley Mike Bootleg Mix) || React America 1996
Angel of Death – Angel of Death (Tracid Mix) || Tracid Traxxx 2001
Kai Tracid – Liquid Skies (Polaris Lab. Mix) || Suck Me Plasma Records 1998
Mana – Psionic (Arrakis Remix) || Fluid Recordings 1999
Kai Tracid vs. Kan Cold – Untitled || White Label
Yoda – Definitely (Kai Tracid vs. Sunbeam Mix) || Netrecord-Z 2001
X-Cabs – Neuro 98 (Kai Tracid Mix) || Orbit Records 1998
dj Caddyshack Dirty Trance Mix
Caddyshack played some stuff too. Although I didn't write it down, because I've been pretty lazy this past couple weeks. However, I know he played the Deadmau5 – Psynapse intro track, and then later in his set he player the Armin van Burren Intro mix of Omnia & IRA – The Fusion and then a little later he played a couple tracks by Crystal Method followed by a couple tracks by The Loops of Fury. I ran down what he played in the full podcast.