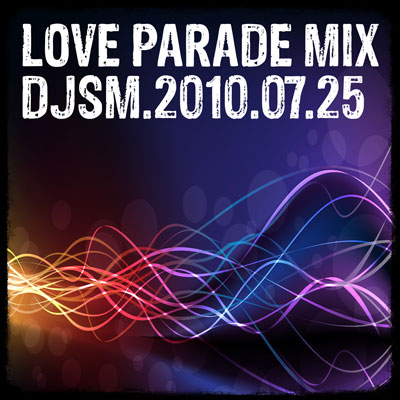 This week's show is dedicated to the friends and families of the 19 people who were trampled to death at the 2010 Love Parade in Germany.
Is it possible to to be deep and fullon at the same time? I tend to think of them as somewhat opposite, but this week's show really seems to bridge the gap. Two new tracks worth mentioning are Black Jack by Mekkanikka and Nu Metro by Broken Toy.
I couldn't get the second half of the Simon Qudos guest mix working, so the second half of the show features a BBC essential mix by Christopher Lawrence from 2004. Watch for the second half of my Simon Qudos guest mix in the coming weeks!
If you haven't subscribed to the podcast, please do. The station doesn't track individual downloads, so you need to become a subscriber in order to make me look good! Please and thank you! Subscribe in iTunes by searching for "Trancendance". Or you can subscribe via Feedburner.
Join us on the Trancendance Facebook Page
dj Smiley Mike 2010 Love Parade Mix
Bizzare Contact vs. Ultravoice – Ultrabizzy
Silicon Sound – Pure Reality (Ephedrix Remix)
Aquila – Alice (Ephedrix Remix)
Electro Sun – High Cue
Ephedrix – Far Away (DNA Remix)
Mekkanikka – Black Jack
Indigo – Moon Walker
Quadra – Time Immemorial
Quadra – Technoport
Quadra – Cyberfunk
Alien Project – Deeper
Broken Toy - Nu Metro
Dapanji vs Crazy Tone – Dance 2da Music (Original Mix)
Save the Robot – Robotz
Save the Robot – Feel Like a Star