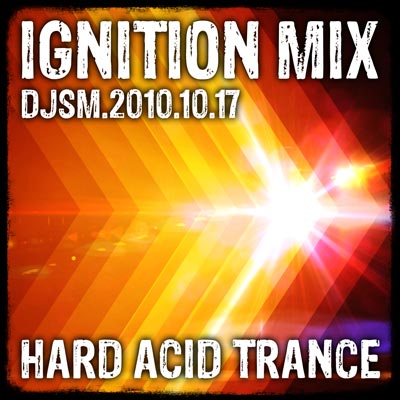 A fantastic Yin and Yang show this week with special guest Steve Krueger in the studio to start things off with a groovy trance set.
The second half of the show picks up the pace with a hard acid trance set featuring two brand new promo tracks from Ignite Digital – Future Manipulation by Burak Harsitlioglu and Alternative by On NRG. Both tracks will appear on the forthcoming Zest album from Ignite Digital, mixed by Simon Qudos (another of my current faves). On NRG caught my attention a few weeks back when I included the track On Stars in The Burning Man Mix (which seems to be quite a popular mix).
Enjoy this week's show and, if you haven't yet, take a minute to join the Trancendance Fan Page on Facebook.
Steve Krueger Groovy Trance Mix
John Digweed & Nick Muir – Satellite (Christian Smith Remix)
Moguai – Oyster (Michael Woods Mix)
Fatboy Slim vs. Funkagenda – What the F**k (Funkagenda Remix)
Timofey & Bartosz Brenes – Heaven (Phonk D'or Rework)
Nic Chagall – Back to San Fran
Phonk D'or – Fck me up (Phonk's Re-Dub)
Lazy Jay – Float My Boat (Moguai Remix)
Fischerspooner – Supply & Demand (Moguai Remix)
Fedde Le Grande feat. Mitch Crown – Rockin High (Nicky Romero Mix)
dj Smiley Mike Hard Trance Mix
Lab4 – Concept of Love (SQ's Electric Shandy Remix)
Luke S & SQ – Relentless
Burak Harsitlioglu – Future Manipulation
Simon Qudos & Toryn D – Destiny
Steve Hill & Technikal – Theme from HTML (Nomad Mix)
Scott Genetik vs. Alex Mac & Zebra Kid – U Got Me
On NRG – On Stars
On NRG – All Will Be Lost
On NRG – Alternative
Luke S & SQ – Red & Blue
Future Resonance – Elite Force (Ilogik Shrink Wrapped Remix)
Future Resonance – Attention
Future Resonance – Seduction
Manik – Domestics on the Decks
Manik – Twist