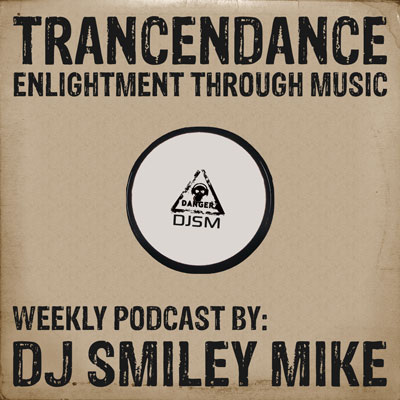 Last week's show was just a warm up for this! If you like hard dance, you're not going to want to miss this episode. dj Smiley Mike puts the spotlight on Guyver. Guyver is Guy Mearns who hit the scene in 2002 with Man On The Moon and has been releasing dance-floor smashers ever since, mainly on Tidy Trax and Tidy Two. He's gone by a few other names, most notably The Riot Brothers which released Flashback / Guyver Unit, a favourite that I still have on vinyl somewhere.
Caddyshack had actually planned out a set this week, but just couldn't make it through my set without throwing it all out and putting together his own Hard Dance set for the second half of the show. His set features Wragg & Log:One. Wragg is Toby Veale and Log:One is James Logan. They caught our attention soon after they hit the scene around 2008 with tracks primarily released on iHDS and Atmosphere Records UK.
And if you get all tingly when you hear some dubstep dropped in where you least expect it, you're going to love the second half of Cadyshack's set. Especially the Bashy & Napt track right at the end that throws things right back to the days of Pump up the Jam by Technotronic. Let's be honest, where you even born in 1989?
dj Smiley Mike Hard Dance Mix
Fausto & Tommy Pulse – Meloncholika (Wragg & Log:One Remix)
Technikal & Marc French – Mad & Confused (Guyver Remix)
Costa Pantazis & Guyver – Providence
Guyver – Differences
Guyver – Man on the Moon
Technikal & Guyver – Rushin' (Original Mix)
Kris Mclauchlan ft. Guyver – Gridlock'd
Guyver – Trapped
Technikal & Guyver – Rushin' (P.H.A.T.T. Remix)
Dark Matter ft. Missing Jem – Sweet Dreams (Fabio Stein's Dying Viao Remix)
Phil Reynolds & Ben Bennet – Progress (Adrenaline Dept. Remix)
Phil Reynolds – Global Takeover
Toryn D – Trip to Trumpton
Luca Antolini – Moments in Noise
Luca Antolini – Poison (Original Extended Mix)
dj Caddyshack Hard Dance Mix
Wragg & Log:One – Enemies of the Earth
DJ Husband – Real Life (Wragg & Log:One Remix)
Guyver – You'll Know It (Wragg & Log:One Remix)
Force 9 – Boomin' (Wragg & Log:One Remix)
Rye Rye feat. Robyn – Never Will Be Mine (Kill the Noise Remix)
Andy Farley & Base Graffiti – No More
Phil York & Dark By Design – Electric Cabaret (ShockForce Mix)
Kevin Energy & Proteus – The Number 6 (ShockForce Mix)
Josh Wink – Higher State of Conciousness (Vinylgroover & The Hed Hed Mix)
Hanuman Tribe – Muscle Step (Beatman & Ludmilla Remix)
Paul Maddox – Endangered (Wragg & Log:One Remix)
Bashy & Napt – Make My Day (Speciman A Remix)