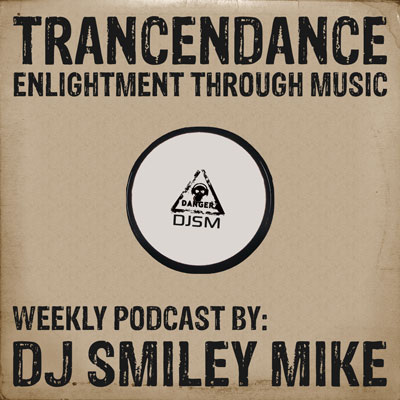 Well, it's definitely better than most of the shows in the past 6 months. I've had some good parts of shows but there always seems to be some considerable screw-up that keeps me from posting the mix in the sidebar as a featured podcast.
The first mix is likely the shakiest and as the show goes on it just gets better and better until the last 45 minutes are really solid.
The first half is more deep pulsing layered trance that slowly builds. The second half is a little harder and a little more epic with some big ups and downs and several trance anthem remixes from over the years.
dj Smiley Mike Tracklist:
First Life – The Feeling the Day Before
POB & Taylor – Aura
Max Graham – Falling Together
Habersham & Numinous – Rhetorical Question – Chris Micrli Mix
dj Eyal – xtacy 1999
Don Grossinger – White Label
Judge Jules & BK – I Don't Know
Cliff Tangredi – Shimmer
dj Caddyshack Tracklist:
Blue Amazon – No Other Love – Deniro Mix 1
White Label – Numb – Nick Muirs Mix
Spider vs Marc Van Bekkum – One – Tribe Tech Mix
Flash Brothers featuring Tiff Lacey – Stay – Noel Sanger Remix
Talla 2XLC – Love's Coming Down – Dumonde Remix
Ian Van Dahl – Inspiration – Peter Luts Mix
Nick Sentience – Transcender
Paul Van Dyk – We Are Alive – Breathless Mix
Miss Shiva – Dreams – Humate Remix
Three Drives – Greece 2000 – Leama & James Davis Mix
Chac featuring Chilli Gold – 7 Years – Grinder Vox for the Box Remix