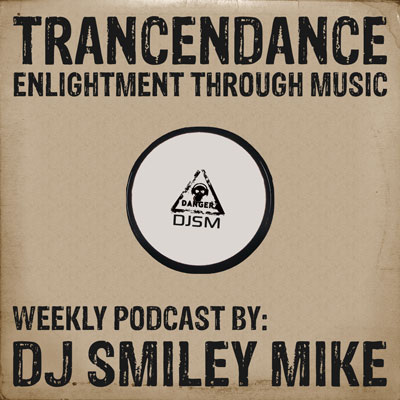 I spent the previous week digitizing some old vinyl tracks, and there are some killer records in my set that you just can't find in the digital stores, or even on YouTube. But those old tracks tend to drift a lot more and keeping the beats lined up is a lot tougher, especially after you've (I've) gotten used to today's tight digital productions.
The real killer set this week is from Steve Krueger who lays down a thumpin' trance mix that is a must hear. Plus, there's a special set from DJ Zero D. Special thanks to the Vancouver Trance Family!
dj Smiley Mike Digital Vinyl Mix
Kobyashi – Release (Main Mix) [Fluid Recordings 1998]
eGYPT – Spoken Words [Ultra Records 2000]
Paul van Dyk – We Are Alive (Breathless Mix) [Vandit 2000]
Mana – Psionic (Arrakis Remix) [Fluid Recordings 1999]
Kai Tracid vs. Kan Cold – Untitled [Tracid Traxxx 2004]
Arrakis – The Spice (New Club Mix) [Orbit Records 1999]
Les Legos – 1.17 [Noom Records 2001]
eGYPT – Awake [Ultra Records 2000]
ATB & Kai Tracid (Farrago) – Union (1st Clubb Mix) [Kontor Records 2003]
Yoda – Definitely (Kai Tracid vs. Sunbeam Mix) [Anthem 2001]
FAST – Transmission (Original Mix) [Eve Nova 2000]
DJ Eyal – Everlasting Flow of Energy [Phatt Phunk Records 1999]
Seafield – Feel Free [Limbo Records 1997]
Embargo – Embargo 2009 (dj Smiley Mike Edit)
Steve Krueger Killer Guest Mix
Astrix – Reunion (Jerome Isma-Ae Remix)
Alex O'Rion – The Jabberwocky (Original Mix)
Space Rockerz – Crooked Hook (Original Mix)
Mason – You Are Not Alone (Original Mix)
Judge Jules – THe Greater Good (Marcus Schossow Remix)
Henrik B – Acid Rocker (David Tort Remix)
Dragon & Jontron – Wheels Up (Original Mix)
Leon Bolier – Vengeance Vengeance
Bart Claessen – Fantomah (Original Mix)
Ummet Ozcan – Reboot (Original Mix)
Tempo Guisto – Metropolitan (Alex O'rion Remix)
DJ Zero D Uplifting Mix
Mike EFEX pres. Emtech – Callisto (Daniel Hairston Remix)
Noel Gitman Feat Buran B – FooDoora (Taras Bazeev And Maxim Yurin Remix)
Igor Dyachkov – Still One (Original Mix)
Lesko & Lorentzen – Catch That Moment (Robert Burian Remix)
Talla 2XLC & Robert Burian – Dynamo (Original Mix)
Sean Tyas – By The Way (Original Mix)
Existone Presents E1 – Electric Sundown (Original Mix)
Cold Blue – Lucidity (Original Mix)
Aly & Fila Feat Sue McLaren – Still (Jorn Van Deynhoven Remix)
LTN – The Art Of Freedom (DJ Feel Remix)
Simon Patterson & Greg Downey Feat. Bo Bruce – Come To Me (Original Mix)
Marcos feat. Helen Sylk – Take Cover (Sonic Element Remix)
My apologies, but I think the last few tracks of Zero D's set got cut off from the end of the podcast. You can find his full set available for download along with some others on the Zero Disbelief website.