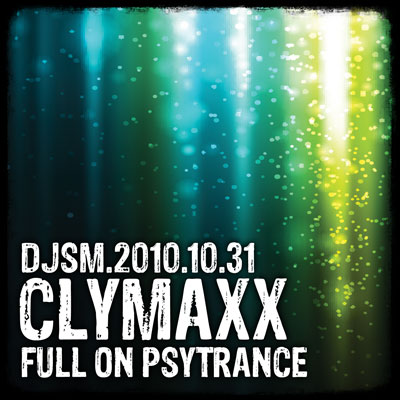 Mad Maxx played at Organix on Friday and after looking through some of my recent podcasts, I was surprised that I hadn't played more Mad Maxx given that I have quite a few of his tracks and generally love his stuff. This week I picked up a few newer Mad Maxx tracks, dug up some of his older stuff and put together a Full On Psytrance set that hopefully does him proud. Still a long way off from the live set he delivered on Friday, but Max sets the bar pretty high as a long-time leading name in hard psychedelic trance.
dj Smiley Mike Mad Maxx Tribute Mix
Astrix – Dharma
Digicult & Fatali – The Return
Astrix – Take a Shot
Astrix – Antiwar
Audio-X – Everything's Gone (Audio-X Remix)
Digicult & U-Recken – Days in Space
Sufi – Playground (Getafix Remix)
XSI & Mad Maxx – Bass Monkey
Mad Maxx – At the End of the Rainbow (Remix)
Mad Maxx & XSI – The Shamen
XSI – Alchemik Machines (Mad Maxx Remix)
Mad Maxx & XSI – Creeping
XSI – Dominion feat. Lucid
Peace Maker vs. Mad Maxx – Everyone Equal
Bamboo Forest – Voyager (Solar System Remix)
Mekkanikka – Black Jack
Broken Toy – Nu Metro
Switch – Let the Bass Be Louder
Steve Kreuger Eclectic Mix
I always have the hardest time describing other people's sets as the connection to the music isn't quite as intimate. And Steve plays such an eclectic mix that I'm not always sure how to classify it. Some of it is a little housey, some of it is trancey and some of it seems almost a bit technoey. (Spell check is giving me a hard time there, but I think you get what I mean.) If you really want to know what I'm talking about, give Steve's set a listen and then let me know how you would classify the style.
La Roux – In for the Kill (Michael Woods Remix)
Cirez D – The Tumble
Thomas Gold – Star 69 (The Thomas Gold 09 What the F*ck Edit)
Dad Life – Just Bleep Me (Satisfaction)
Tiesto feat Emily Haines – Knock You Out (Keemerah Remix)
Hey Today! – Strange
Aeroplane, Steve Angello & Mylo – Drop the Superstar Knas
Justice vs. Wolfgang Gartner – Illmerica Are Your Friends (Steve Camp Mashup)
Tiesto – Louder than Boom