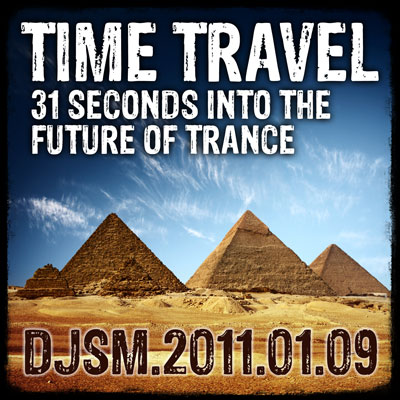 Last year was a big year for Trancendance and 2011 is already starting strong. After dabbling with a few bootleg remixes last year, this just might be the year that dj Smiley Mike remixes make the rounds. One of the advantages I have, is that I'm really not in it for the money, and since I don't need to worry about licensing, I can concentrate on bootleg remixes and mashups that would never get licensed. Fun times!
So I've been working on a Platipus mix set after it was requested a couple times via the Facebook page. I started with a bootleg mix of Tranquil by Quietman and was just getting ready for a bootleg remix of Calling Your Name by Libra & Taylor when I had to put the Platipus mix on hold. I had agreed to do a collaboration mix with DJ D.Project from the Netherlands and he gave me his part of the mix last week (which is freakin' amazing!) and so I've been trying to find tracks that will live up to the massive stompers that he's started with (I think I found some
So watch for our collaboration mix to appear soon…
But I even had to put the collaboration mix on hold so I could put this set together for you tonight! Give it a listen, and if you like it, please subscribe to our iTunes podcast!
dj Smiley Mike Full On Psychedelic Trance Mix
Ananda Shake – G T High
Mental Abstraction and the Space Bar – The Vise
Vibe Tribe feat. DJ Ido – Thank You for Flying Utopia
Spade – Reaction
Didrapest – Celebration
Didrapest Vs. Mixed Emotions – Reality
Shanti – The Evenster
Avalon – Teleporter
Tetrium – Electro Sound
Exaile – Tied Up (Ajax Syndrom Remix)
Gatika – Desert Wind
Gatika – Keeping the Moment
Inner Action – Distortion
Ziki Vs. Vibe Tribe – Chain Man
Ziki Vs. Ananda Shake – High Manage
Ziki Vs. Xerox & Illumination – Mental Model
dj Caddyshack Ominous Hard Trance Mix
Wragg & Log:One – Enemies of the Earth
Guyver – You'll Know It (Wragg & Log:One Mix)
Nick Sentience – Nocturnal
Nick Sentience – Electrify (Uplifting Mix)
Andy Farley & Base Grafitti – No More
Chop Shop Boys – Punk (Wragg & Log:One Mix)
Force 9 – Boomin' (Wragg & Log:One Mix)
Wragg & Log:One – Necrosis
Phil York & Dark by Design – Electric Cabaret (ShockForce Mix)
Hanuman Tribe – Muscle Step (Beatman & Ludmilla Remix)
Paul Maddox – Endangered (Wragg & Log:One Mix)